REAL CHECK DNA BIOMARKER TEST KIT INSTRUCTIONS
Instructions Steps
1 OPEN & SCAN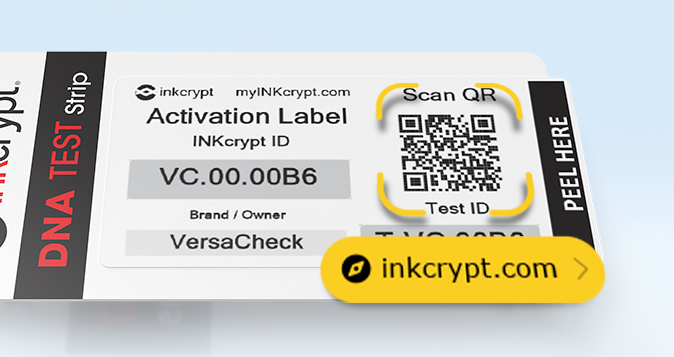 Scan the QR on Test Strip Label (A) using your mobile device and enter information as prompted on the Authentication web page.
2 SHAKE THE FLUID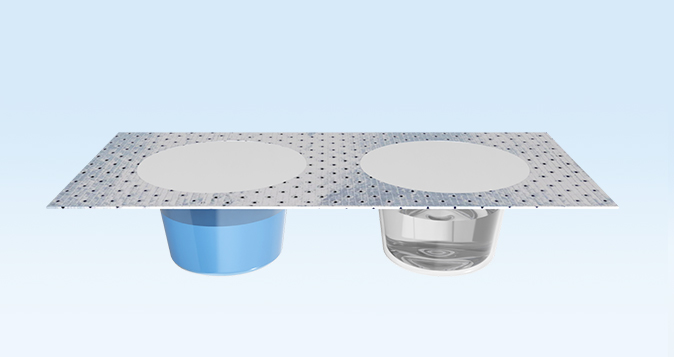 Shake the fluid in Developer Fluid Pack (D) and place it down with the silver foil side up.
DO NOT REMOVE THE SILVER FOIL.
3 PEEL LABEL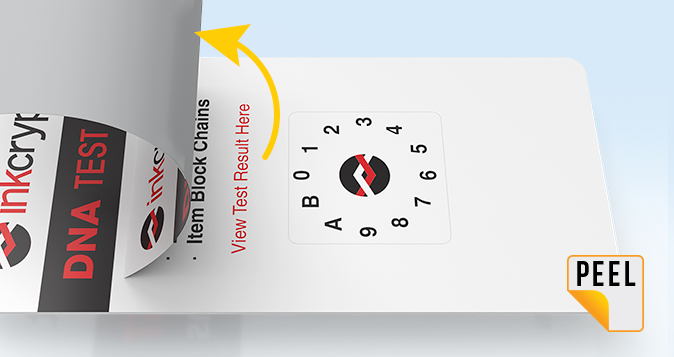 Peel back the Test Strip Label (A) to reveal the Test Dial. Do not touch the sensitive surface of the exposed Test Dial (B).
4 ABSORB CLEAR FLUID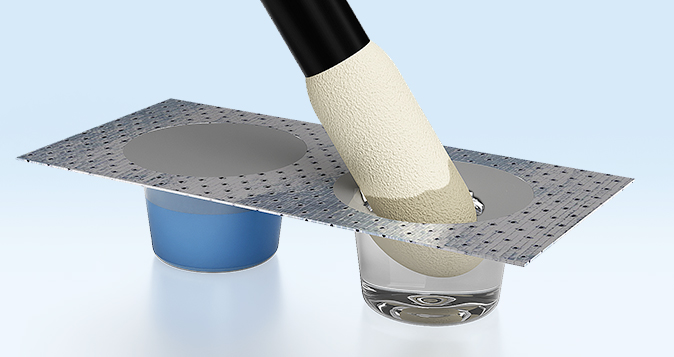 Remove swab (C) from the Test Kit. Push the white tip into the foil of the CLEAR fluid pack (D) and hold until the swab tip absorbs all of the fluid.

DO NOT TOUCH OR OTHERWISE CONTAMINATE THE FLUID-SOAKED SWAB TIP.
5 RUB SWAB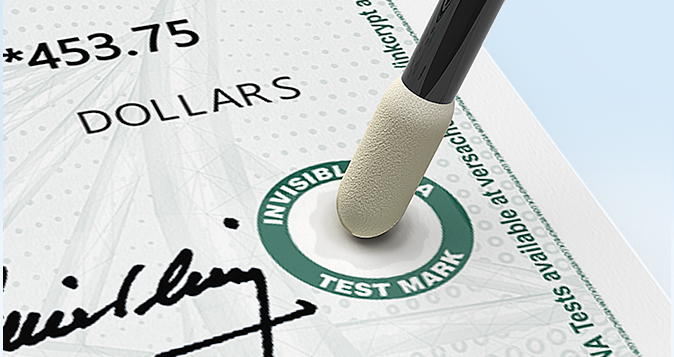 Gently rub tip of swab (C) over Test Mark or Dot.
6 ABSORB BLUE FLUID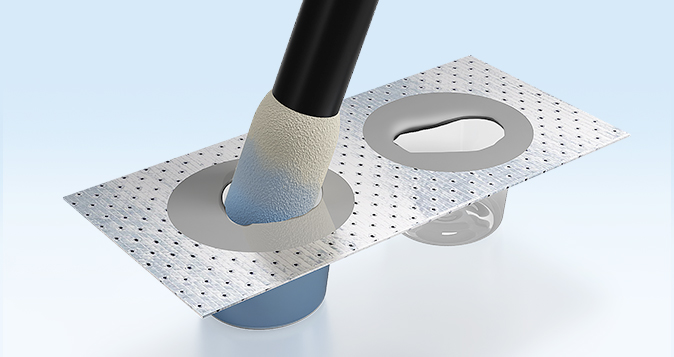 Push the swab tip into the silver foil side of the blue fluid pack and hold until the swab tip absorbs all of the blue fluid.
7 PRESS THE FLUID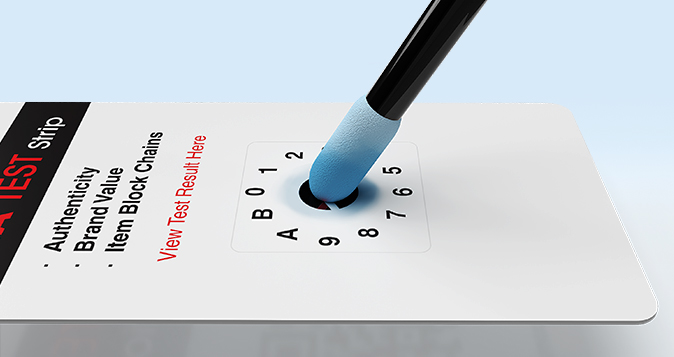 Inmmediately press the fluid-soaked swab tip onto the INKcrypt logo* at the center of the Test Dial and hold until entire dial pad is saturated with the fluid.
(This takes 20-30 seconds)
8 REVEAL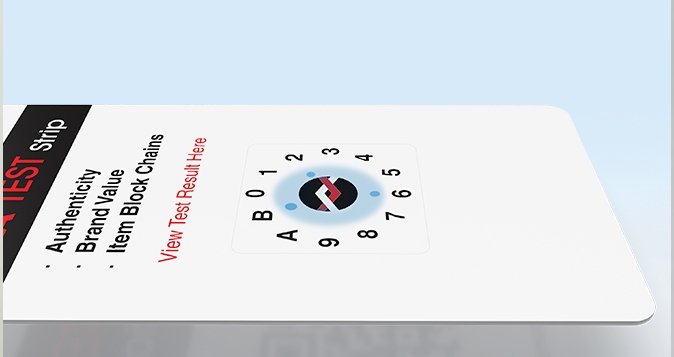 Light blue dots will appear between the dial characters and the INKcrypt logo to reveal a number code. If no dots appear please visit inkcrypt.com/contact for assistance.
9 AUTHENTICATE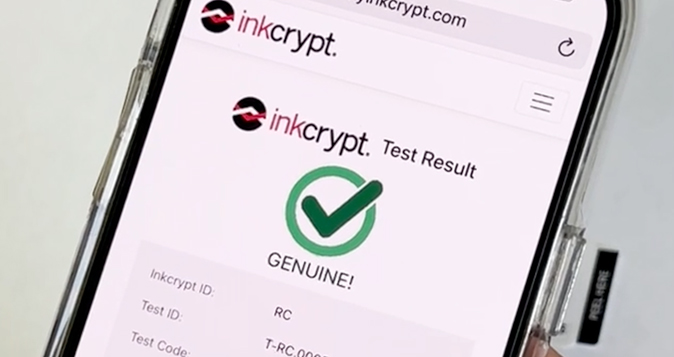 Enter the Test Code at the Authentication web page (Step1) to complete the test.
Code can be entered in any order (e.g. "123" equivalent to "312" etc.).
Please follow any further instructions as provided on the Authentication result page.